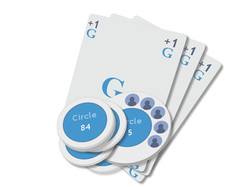 Why you urgently need an optimized Google Plus Local listing and a tricked out Google Plus Business page
Google Places for Business is now…….
Google Plus Local, but you really need a…….
Google Plus Business Page

As you may or may not know, Google Places recently became Google Plus Local. And now is the time to make sure your Google Plus Local listing is correct.
Why? Google recently changed it's related content search to now prioritize a Google Local listing. However, there is more to the story than meets the eye. Basically, if people search for your site, if you have an optimized Google Plus Local listing, it will now show up on the right side of the Google search page. So if your listing is not accurate, or your Google Plus page is not presentably optimized, you will may lose the potential click through to you listing or page.
After you optimize your Google Plus Local listing, (the key to effective local SEO and web presence), you will then need to make sure you create an attractive, properly optimized Google Plus Business page. This will allow you to start growing a Google Plus social media following via Google+ Circles. And, a Google Plus Business page has the added benefit of allowing you to accumulate +1's, where followers recommend your content. This results in more potential growth of your circles via exposure in their circles, as well as an indirect boost of web traffic to your site.
Additionally, Google Plus has a host of SEO benefits built in, which is why it is a sure bet to overtake Facebook and Linked In. Make sure you have covered all the bases in regards to how the enhancements to Google Plus will affect both your local web presence and social media strategy as well.